About Families Protecting the Valley
Currently, the San Joaquin Valley is in dire shape concerning water. The West Side is being dried up to the point where many farm families are being put out of business forever.
Current attacks on the Valley's water take two forms. One is the view that water is nothing but a commodity and must be sold to the highest bidder. This is a foolhardy concept which, if followed, will condemn the United States to depend upon foreign sources with unreliable health protections for its food supply.
The second attack comes from the fringe environmentalists who consistently take water from agriculture either by court order or legislative action. Much of the time, the water does not improve the situation for which it was ostensibly taken. Nonetheless, elected officials, including some from the Valley, continue to look the other way and have been woefully impotent in protecting this Valley.
The Board of Directors is pleased to announce that John Broeske has been named as our new Executive Director. John has been in radio management for 30 years with several companies including McClatchy, Henry Broadcasting, ABC, American Radio Systems, CBS, Infinity, and Peak Broadcasting. John has been a talk show host, general manager, program director and consultant. At KMJ Fresno he directed the station to leadership in the market for over 20 years. John brings management and marketing skills that will help the Board of Directors for Families Protecting the Valley to raise public awareness of this critical water problem that needs resolution immediately.
The FPV Board of Directors is committed to advocate for protection of the Valley's water. The Board is deliberately made up of individuals who believe a more aggressive approach is imperative to protect the Valley's water.
 

Written by 

James Enstrom and Harold Calahan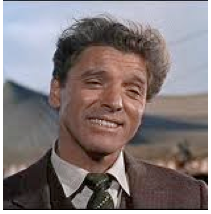 VOICES - During the past decade the Great Basin Unified Air Pollution Control Officer Ted Schade  has extracted $1.2 billion
from Los Angeles Department of Water and Power (DWP) Ratepayers, increasing their water bills by up to 20%.  This Ratepayer money has been used to build Ted's Empire  in the Great Basin (Alpine, Inyo, and Mono Counties) in order to control dust fromOwens Lake.   
The dust, a form of particulate matter  air pollution, is blown off the dry lake bed by wind.  Owens Lake has been largely dry since theLos Angeles Aqueduct  was completed in 1913 by DWP's Chief Engineer William Mulholland.  This aqueduct has made possible the delivery of water necessary for the growth and survival of Los Angeles for the past century.  As an organization deeply concerned about Owens Lake, DWP has worked diligently to successfully reduce the lake dust to an entirely safe level.
The Great Basin, which has a population density of only two people per square mile, is not experiencing any documentable adverse health effects from the current level of Owens Lake dust. 
However, Schade continues to exaggerate the dangers of dust in the Great Basin with the religious fervor of Elmer Gantry .  
He demands further dust reduction based on the US EPA PM regulations, even though they are not scientifically valid in California .  
Also, he co-authored an April 2012 report  that claims over 9,000 deaths per year in California can be attributed to Owens Lake dust exposure. 
Then, amazingly, Schade requested in a July 2012 letter  that the Great Basin be EXEMPTED from costly dust-related regulations   by claiming the dust is NOT dangerous in this sparsely populated area.  Like Elmer, Ted is a hypocritical charlatan!   
All the while, PRECIOUS California water, equal to the amount used by the City of San Francisco (over thirty billion gallons a year ), continues to be pumped into Owens Lake, where it simply evaporates.   
Instead of agreeing to the much less wasteful dust control proposed by DWP, Shade has hired $750 per hour attorneys and has demanded $400 million more for dust control done his way.  His demand is so outrageous that DWP filed an October 12, 2012 federal lawsuit against Ted's Empire.  
This lawsuit has wide support from Ratepayers, the entire Los Angeles City Council, Mayor Antonio Villaraigosa, Los Angeles Area Chamber of Commerce, homeowners associations, and others. 
Until Shade stops misrepresenting the dangers of the Owens Lake dust and agrees to efficiently and economically control it, a new advocacy group appropriately named IRATE (Irate Ratepayers Against Ted's Empire) will advocate and promote an IMMEDIATE AND TOTAL boycott of the Great Basin, particularly Mammoth Lakes . 
IRATE has extensive expertise in the flawed PM (dust) science that is being misused by unaccountable regulators like Schade and in effective ways to do Ratepayer advocacy.  
IRATE is organizing the BOYCOTT with assistance from as many Ratepayers as possible in order to stop the water waste at Owens Lake and end Ted's billion dollar rip-off.
(Harold Callahan and Dr. James Enstrom are the founders of IRATE. Contact Dr. Enstrom here: JamesEnstrom@gmail.com  IRATE has no connection with DWP or any other organization including CityWatch. Views and content are those of Callahan and Enstrom)
-cw
http://www.citywatchla.com/archive/4487-end-the-billion-dollar-owens-lake-rip-off-of-la-ratepayers-by-ted-elmer-gantry-schade